UF Quality Enhancement Plan (QEP)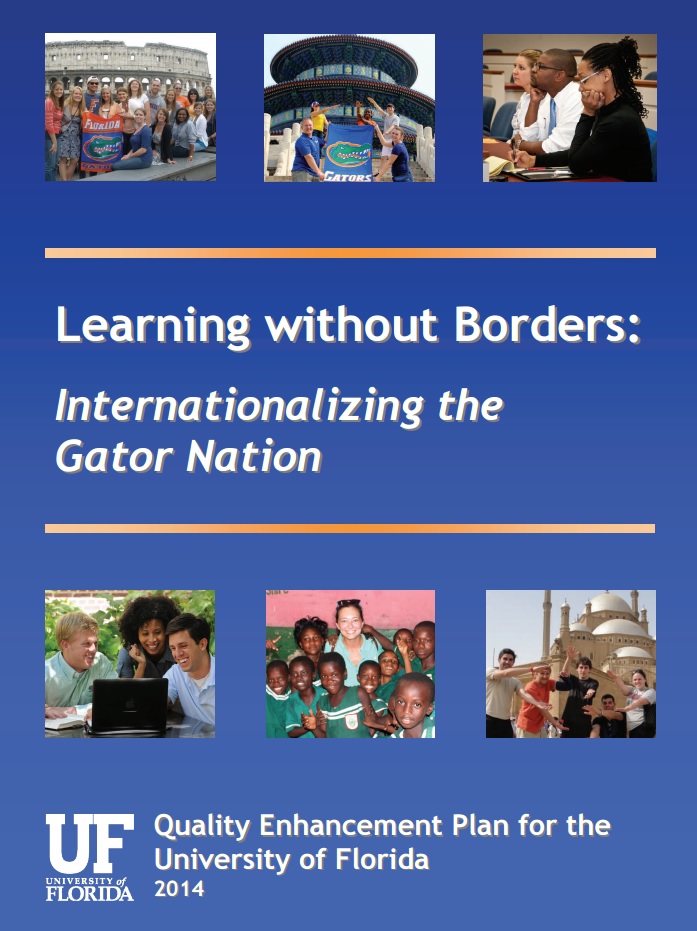 The University of Florida's accreditation is reaffirmed every ten years by the Southern Association of Colleges and Schools Commission on Colleges (SACSCOC). SACSCOC is the regional body for the accreditation of degree-granting higher education institutions in the Southern states.
The Quality Enhancement Plan (QEP) is a key component of the University of Florida 2014 SASCOC Accreditation process. The QEP must define one area that UF considers essential to its mission and focus on this key issue through a strategic approach. UF selected internationalization as its 5-year focus. To learn more about the process of developing the UF's QEP, "Learning without Borders: Internationalizing the Gator Nation" visit the UF SASCOC Accreditation website. Or, click on the cover page to the right to review the plan in its entirety.