Research Abroad for Doctoral students (RAD)

The University of Florida International Center (UFIC), in conjunction with the College of Liberal Arts and Sciences, the Graduate School and the Office of the Provost, is pleased to host the Research Abroad for Doctoral Students funding award. This opportunity is extended to advanced doctoral students in the STEM disciplines to conduct an extended period of research at a foreign laboratory or field-site during Spring or Summer semesters.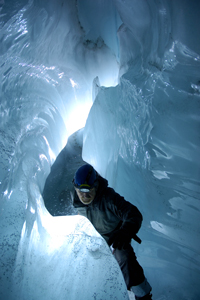 The goals of this program are to:
Increase the number of STEM doctoral students who participate in global research
Prepare doctoral students to compete and become leaders in an increasingly global research environment
Build and strengthen relationships between research groups at the University of Florida and foreign institutions
Promote faculty engagement in international research and discovery activities through engagement by their graduate students
Selected doctoral students will develop a better understanding of global research enterprises through this experience working directly with a foreign research group.
Program Expectations
By applying for the Research Abroad for Doctorate students, each of the applicants agrees to fulfill the following program expectations:
A detailed, written report describing and evaluating the international research experience within 60 days of return from the international research site.
Completion of a brief pre and post international research survey about the program.
Proof of appropriate health insurance for the duration of the international program.
Please direct any questions to ogre@ufic.ufl.edu.
The funding cycle is currently closed.
Be sure to check back regarding future funding cycles.