UFIC Global Culture Photo Contest 2017
The University of Florida International Center is pleased to announce the winners of the Global Culture Photo Competition 2017. Held for 14 consecutive years, the Global Culture Photography Contest continues to be a juried competition that awards a 1st, 2nd, and 3rd place in each of three categories: Study Abroad & Service Learning Students; International Students, Scholars & Employees; and Faculty, Staff and Alumni.
In celebration of International Education Week 2017 (November 13-17), an exhibit featuring this year's winning photographs will be held at Grinter Gallery (Grinter Hall) from November 6 , 2017– January 2, 2018. The exhibit is free and open to the public.
The Global Culture Photo Competition encourages the UF community to think and act globally. Photo entries portray a global theme which supports and enhances the University's ability to pursue and develop international activities. This year 175+ photo submissions were submitted.
Please check back with us in August 2018 for deadlines and information and how to participate next year. For more information please contact Mabel Cardec at mcardec@ufic.ufl.edu
To see a larger version of the photo, click on one of the pictures.
Study Abroad & Service Learning Students



1st Place
A New Beautiful Neck
by Jerry Hong
(Northern Thailand)




2nd Place
Romeo
by Sibel Akdag
(Strasbourg, France)




3rd Place
Say Cheese
by Mallory Towe
(Madagascar)
International Students, Scholars & Employees



1st Place
Jazz heaven
by Cristian Cocconcelli
(New Orleans)




2nd Place
Just Visiting
by Jonathan Richetti
(Caladesi Island - Florida)




3rd Place
The eye to the inspiring blue
by Huseyin Uysal
(Lower Antelope Canyon, Page, AZ)
Faculty, Staff & Alumni



1st Place
To Wash Another's Feet
by Jocelyn Widmer
(Batey 66, Dominican Republic)




2nd Place
Las Calles
by Richard Freeman
(Santiago de Cuba)




3rd Place
Landshut Wedding Celebration
by Ahmed Helmy
(Landshut, Bavaria, Germany)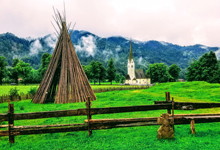 Honorable Mention
To Historic Bavarian pre-Alps
by Ahmed Helmy
(Schliersee, Bavaria, Germany)