Learning Without Borders
The office of Undergraduate Academic Programs is here to help you meet your global learning goals. As part of its efforts to develop a quality educational experience for its students, UF has decided to focus on internationalization of the learning experience for undergraduates through a strategic five year plan. "Learning Without Borders: Internationalizing the Gator Nation" defines internationalization as "…the conscious integration of global awareness and intercultural competence into student learning." Undergraduate Academic Programs supports the implementation and administration of UF's Learning Without Borders initiatives.
So, what does "Learning Without Borders" mean?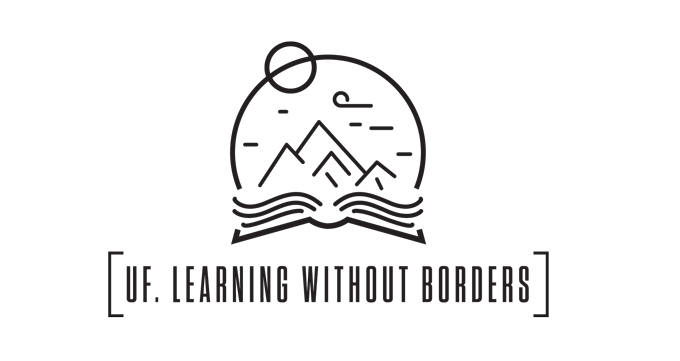 Throughout your time as a UF student, you will gain global and intercultural skills through various avenues:
Major, minor and certificate coursework.
Language learning.
Assignments, professors and peers.
Engagement and participation in campus activities, events and student organizations.
Study abroad or other international experiences.
When you "Learn without Borders," you are purposefully taking steps to develop global awareness and enhance intercultural communication skills. These competencies are essential in today's interconnected world. They are key ingredients to your academic journey both now and in the future as a UF Alum.
 Learning Without Borders is centered around three student learning outcomes:
Content: Students identify, describe, and explain global and intercultural conditions and interdependencies
Critical Thinking: Students analyze and interpret global and intercultural issues
Communication: Students communicate effectively with members of other cultures
How do I Learn Without Borders?
We're glad you asked! We are here to help add to your global learning experience and provide meaningful opportunities and resource for you to get involved both on campus and internationally. Consider joining the International Scholars Program! Join us for an info session! Get involved in Campus Life opportunities! Attend an International Career Pathways or Global Challenges speaker event!